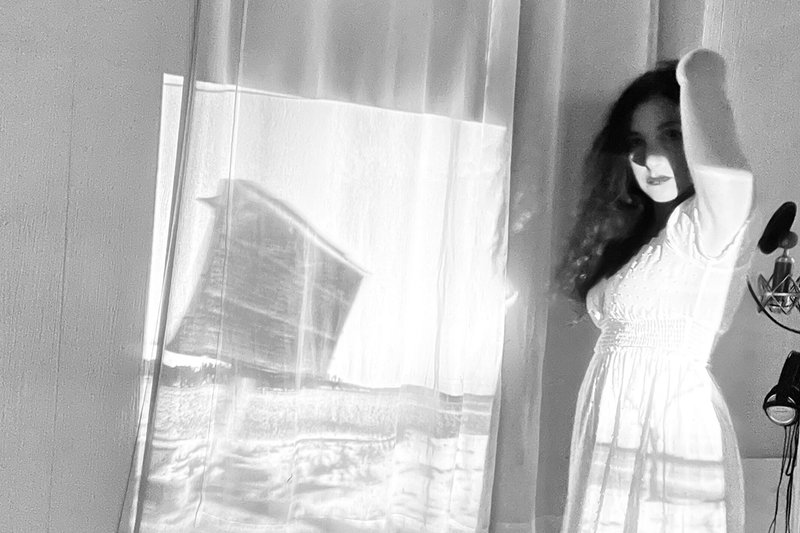 Sunday 13.11.2022 doors 19:00 start 20:00
Kantine am Berghain
Marissa Nadler
Innerwoud

Live

Consouling Sounds

Marissa Nadler

Live

Sacred Bones
Over the course of nearly 20 tireless years of writing, recording, and touring, Marissa Nadler has amassed one of the most singular catalogs in contemporary music. Her work glides between delicate folk, windswept Americana, doom metal-adjacent darkness, meditative ambient music, and fearlessly experimental sounds, all anchored in her unmistakable singing voice and finger-style guitar.
The Path Of The Clouds is Nadler's ninth solo album, and it feels like yet another significant evolution. Two decades into a storied career, there's still an untapped reservoir of thrilling musical ideas and stirring emotions lurking in her endlessly creative mind.
Innerwoud is a one-man-band by Belgian double bass player and composer Pieter-Jan Van Assche. After playing in several bands, from folk to neoclassical, he started to perform mostly solo, giving the double bass all the available space to speak and sing. The music is often referred to as ambient, drone and neoclassical. Drones are built live upon each other, layering different textures and sounds produced by the double bass. This results in a melancholic trip, wandering in wide open landscapes or craving in anonymous darkness, while the subtle melody shines a humble light on the whole. In fall 2022 he releases his second full length album, Furie, featuring nothing but a double bass.