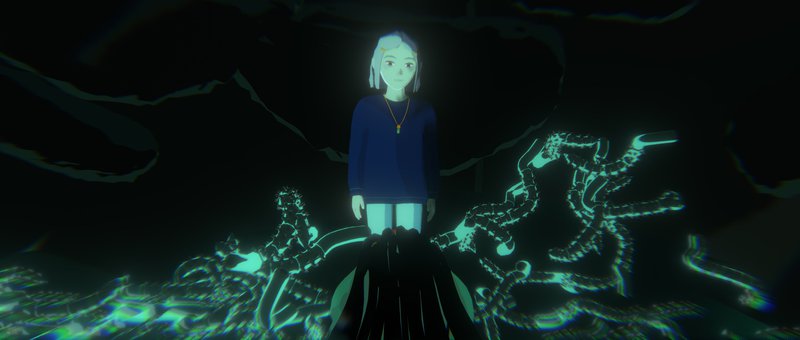 Thursday 13.10.2022 start 14:00
Halle
LAS presents Life After BOB
An Exhibition by Ian Cheng
LAS (Light Art Space) announces Life After BOB, a cinematic art experience that centers on Ian Cheng's 50-minute narrative film The Chalice Study. The first of the eight-episode animated miniseries, Life After BOB, explores technology's complex implications for desire and free will.
The film unfolds in 2074, as an AI technology called BOB ('Bag of Beliefs') promises to relieve existential stress, by co-piloting human consciousness. Unforeseen consequences ensue after neural engineer Dr. Wong installs a BOB into the nervous system of an unwitting test subject, his daughter Chalice. Drawing on Cheng's signature computer simulation technique, The Chalice Study is the most ambitious film of this length yet produced with the Unity video game engine.
Live-streamed for each screening, its details continuously morph. For the first time, inside Halle, the artist situates his work with computer-simulated animation in a physical installation taking viewers on a psychologically charged journey far beyond the screen.